Reserve your Spot

Early Childhood Summer Organizing Leadership Institute.
Register Today

July 7-10, 2019 at the Eaton Hotel in Washington, DC.

---
The Institute will bring together 15-20 early childhood educators and advocates from across the country to spend several days developing leadership skills and advocating on Capitol Hill. The institute will provide early childhood advocates with the opportunity to learn various organizing skills, identify threats to the early childhood profession, network with other early childhood leaders, and develop a platform for protecting childhood that is centered on racial and social justice.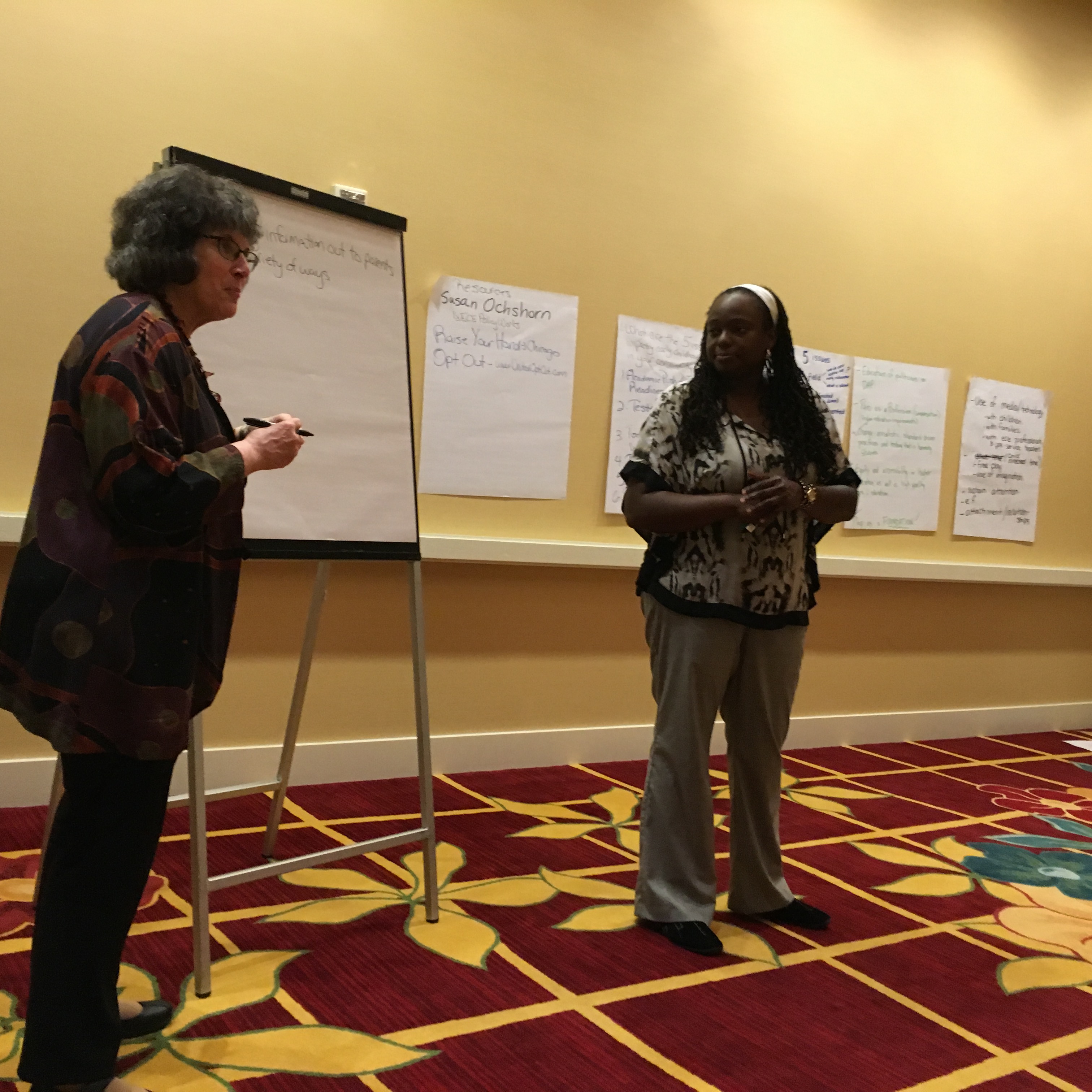 The cost of the Institute is $75.

We reserved 20 rooms at the Eaton Hotel in DC for $179 a night. Please book your room ASAP to lock in this rate. Once the block is full, we cannot guarantee that additional rooms will be available for $179 a night.
The Institute will be run by Dr. Denisha Jones, DEY's Director of Early Childhood Organizing.  Dr. Jones, a former early childhood teacher and preschool director, received her Ph.D. from Indiana University in 2013 and her J.D. from the University of the district of Columbia in 2018.  She is also Director of Teacher Education and an Assistant Professor in the School of Education at Trinity Washington University in Washington, DC.
​For more information email DEY Director of ECE Organizing, Denisha Jones at ecestoriesofresistance@gmail.com or denishanjones@gmail.com
DEY SUMMER ORGANIZING INSTITUTE AGENDA
Sunday, July 7th
1:00-7:00 pm – Arrival, welcome, getting started, networking
Dinner on your own
Monday, July 8th
9:00 am to 7:00 pm – Preparing our advocacy efforts
Breakfast and lunch included. Dinner on your own.
Tuesday, July 9th
9:00 am to 4:00 pm – Early childhood education advocacy day
Breakfast and lunch on your own
4:30-6:30 – Debrief and next steps
Snack provided as Institute ends
Wednesday, July 10th